Friday, May 15, 2009
Saturday MAY 23rd
8:00 PM
RUINED FRAME w/ JEFF ZAGERS
HEAD MOLT
SOCIAL JUNK
SAVAGE RELATIVES
SANGUINE PISS
GOD WILLING
DJ FUR COAT
Zradio residence, 4th & Beanie - south philly, Philadelphia, Pennsylvania 19148
donations for out of towners, please.
The show will be broadcast live on Zradio
http://zobnoba.com/
Tuesday, May 5, 2009
from
http://blackfontanelle.blogspot.com/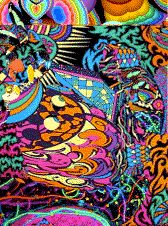 HEAD MOLT just moved to Richmond from Hampton, VA and upon arriving added Travis of ACROSS on vocals. For those who haven't witnessed the beast that is a Head Molt performance, one can expect brutal effects-pedal manipulations, pounding drum triggers, mutant vocals, spasms, bleeding, scraping, etc. Great fun!!! They have tons of tapes available HERE and, local label, FLISH RECORDS just released a split 7 inch with HEAD MOLT and LAZY MAGNET, jump on this one because there are only 200 copies pressed!!!
-Mr. Cockroach